Where and how to use desiccant bags
The yellow Master Dry desiccant bags are ideally suited to bulk product consignments and storage settings. They provide effective protection against moisture damage like corrosion, mould, sodden cardboard packaging or detached labels. They are mainly used on long transports by sea or land. The composition of Master Dry desiccant makes it ideally suited for the storage of larger items such as machines, metals, furniture and other commodities that are at risk of moisture damage. In these settings, Master Dry has proven to prevent condensation in storage areas. Moreover, the composition of the desiccant bag regulates the climate and can emit absorbed moisture if the ambient air becomes excessively dry.
Master Dry stands out due to its easy handling. The required number of desiccant bags is distributed as evenly as possible in the area to be protected. Rest assured that with every Master Dry product you can depend on its high quality - made in Germany.
Mode of action of calcined clay and calcium chloride as desiccant
Master Dry consists of naturally calcined clay and the salt calcium chloride. Here, the calcium chloride absorbs the moisture and passes it on to the clay. The clay therefore acts as a storage medium for the moisture. It retains its granular structure, even in a saturated state. Master Dry desiccant pouches can absorb up to 60 % of their weight.
An analysis by the independent institute BFSV in Hamburg confirmed the effectiveness and performance of Master Dry compared to a standard DIN desiccant for bulk consignments of goods. The water absorption capacity of both products was tested over a defined period and under identical climatic conditions. It was plainly demonstrated that Master Dry possesses a greater water absorption capacity than standard desiccants, like silica gel or bentonite.
What variants of desiccant bags are available?
Master Dry desiccant bags by ThoMar are available as follows:
250g (48 pieces per selling unit)
1 kg (26 pieces per selling unit)
2 kg (14 pieces per selling unit)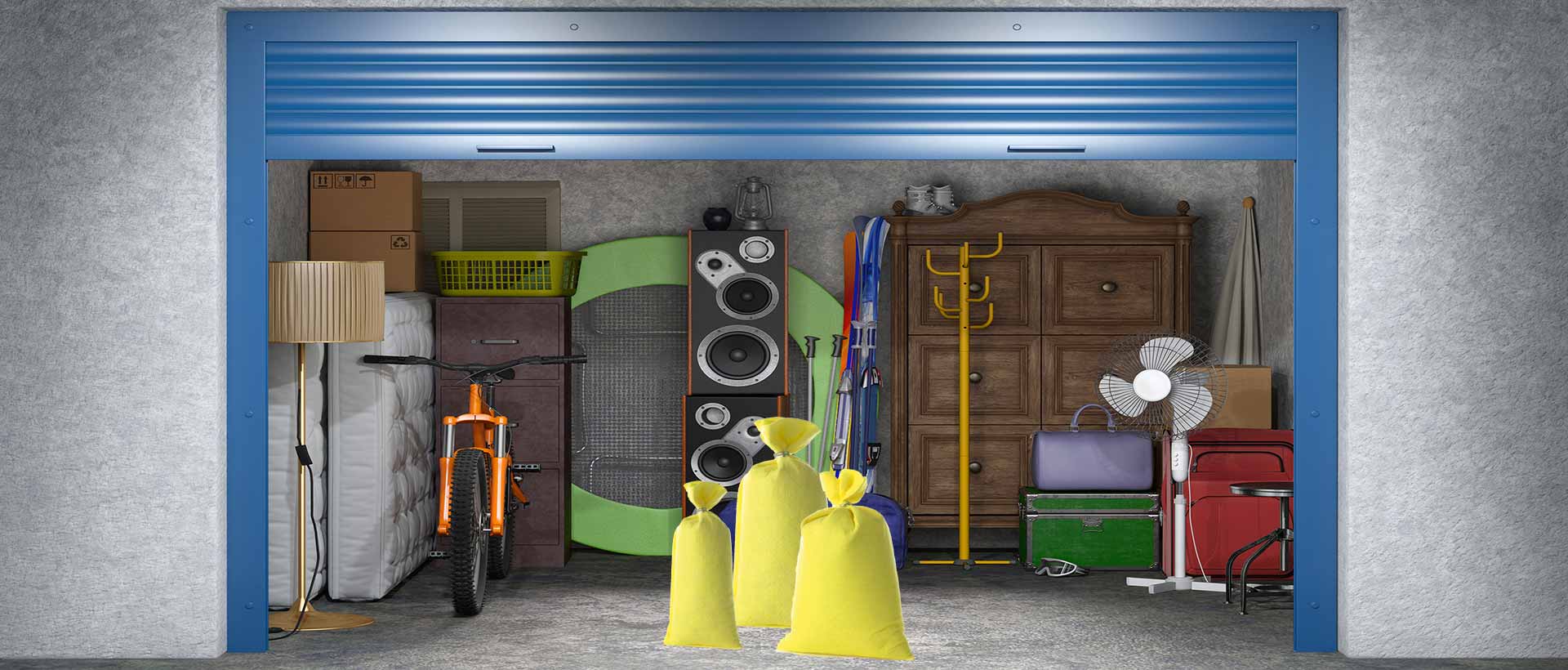 Desiccant bags, commercial customers, sale from 1 carton

Desiccant for large-volume shipment or storage of goods
Three bag sizes available (250g, 1 kg, 2kg)
Prevents condensation and thus protects from moisture damage such as mould, corrosion and sodden cardboard packaging
High moisture absorption capacity, up to 60% of its own weight
Contains calcined clay and calcium chloride (salt)
High quality - made in Germany

Learn More

Pieces per carton: 48

Price per piece: €1.30