Tested and certified - Desiccants for special requirements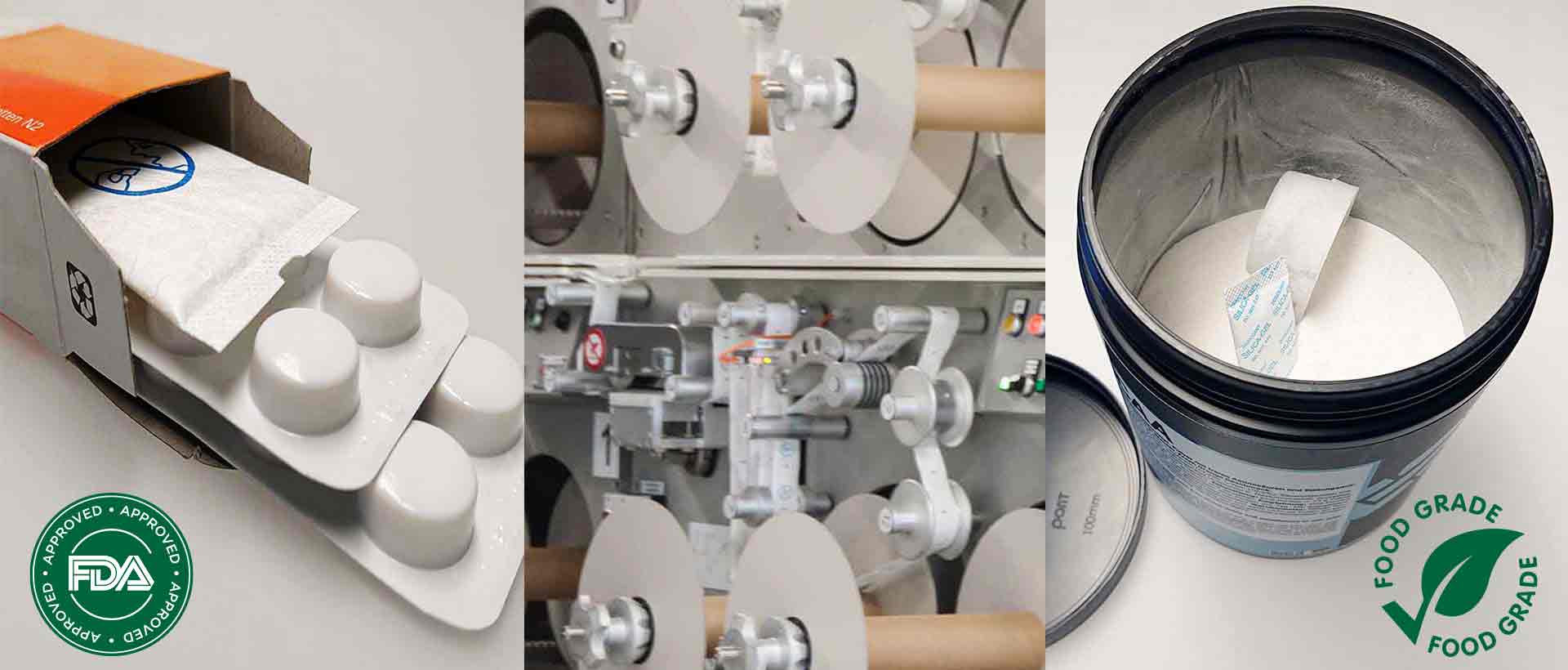 Well-known pharmaceutical and food manufacturers rely on our high level of expertise in the production of individual desiccants for use in packaging or in the laboratory. The fulfilment of industry standards, such as the highest quality requirements and the traceability of the supply chain are of utmost importance for ThoMar OHG as a service provider and supplier to the pharmaceutical industry. Our company has been certified according to ISO 9001 since 2012 for development, production and distribution of desiccant bags. It goes without saying that the chemical raw materials used by us in the production of desiccants are registered and authorised under REACH.
ThoMar offers customers with special requirements regarding product, location, process, support and quality Individual desiccant solutions, tailored exactly to their needs. In close cooperation with our customers from the pharmaceutical and food sector we develop the best solution for their application:
Procurement of raw materials with coordinated properties and in required quantities and units
Development of special desiccant mixtures by our product management
Machinery for variable bag shapes (four- and three-sided, back seam and pyramid bags)
Printing of desiccant bags and cardboard boxes including labelling
Why don't you challenge us with your high requirements? We look forward to your call!