Effectively avoiding shipping container condensation
The problem: Condensation in containers
Container dehumidifier as the solution
The use of our specially produced desiccants reduces air humidity in containers, facilitating the effective prevention of container sweat formation and associated damage.
Why container condensation forms
During transport and storage, considerable temperature fluctuations occur inside freight containers. Not only at ports and railway stations located in different climate zones, but even during storage in the container at a fixed location, temperature differences of several dozen degrees Celsius can occur between day and night. Since warm or hot air can absorb far more moisture than cold air, drops in temperature in airtight closed freight containers result in the formation of condensation and as a result in phenomena like container sweat, container rain and cargo sweat.
Moisture in the container? No way!
Get telephone advice now!
What's what: Container rain, cargo sweat, container sweat
Condensation in containers can manifest itself in various ways. Experts in hold meteorology distinguish between the terms 'container sweat', 'container rain' and 'cargo sweat'.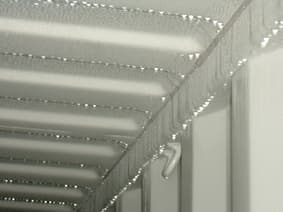 What is container rain?
So-called container rain is condensed water that forms on the interior surfaces of the container body. Due to surface tension, the water accumulated there concentrate itself into increasingly large drops, which then fall due to their weight. The so-called container rain arising in this way then falls directly onto the cargo.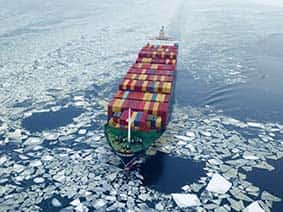 What is container sweat?
Container sweat usually occurs under the ceiling of the container due to a drop in outside temperatures. This effect arises when the container wall cools sharply during transport in colder regions or during a temperature drop at night as a result of cold ambient air. The moisture is then drawn out of the much warmer air in the container and collects on the container.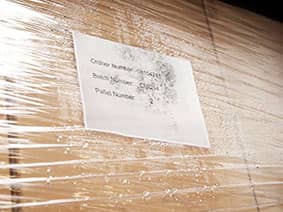 What is cargo sweat?
So-called cargo sweat occurs during transport from a colder to a warmer environment or when a sea container that has cooled overnight is warmed by sunshine. If the air in the container heats up faster than the cargo, condensation forms under these conditions on the surface of the freight, packaging and packaging aids.
Potential damage by shipping container condensation
Condensation in the container can lead to many kinds of damage. Both container sweat as well as cargo sweat can result in corrosion and rusting of the cargo, mould on packaging and goods, sodden cardboard and detached labels.
Corrosion / rust on cargo
The formation of container condensation is associated with a high risk of corrosion for steel cargo components in particular. This applies both to material shipped for industrial processing as well as to finished end products. To prevent cargo being attacked by rust and possibly destroyed during sea transport, effective and secure binding of condensation is necessary.
Mould on packaging and goods
Particularly in the food industry, avoiding the formation of mould during transport is absolutely necessary. If no suitable countermeasures are taken in the container, cargo or container sweat arising at sea quickly generate a climate in which mould can form on packaging and goods and quickly spread.
Moisture damage to packaging
Even if the cargo cannot rust and is relatively impervious to mould, it can be severely damaged by condensation in the freight container and even become unusable. Moisture condensing directly on the packaging from the ambient air or container rain falling from the container ceiling can render cardboard packaging completely sodden and detach the labels.
Container dehumidifiers: Course of action
The conditions under which moisture can become a serious problem in containers and cause devastating damage to the cargo differ widely. Consequently, first determining very accurately the particular countermeasures required is extremely important. It is then possible in a second step to proceed in the most effective and targeted manner possible against container condensation.
ThoMar Steps to the Perfect Desiccant Match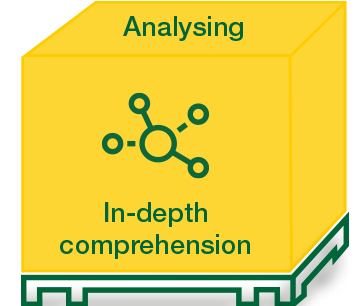 Step 1: Analysis
Determine precise need for countermeasures
The need for suitable measures to counter the formation of condensation during container transport depends on a multitude of factors. A great many aspects play a role here, from the goods transported, the climatic zones visited, the size of the container, the weight and moisture content of the goods and the packaging aids used to the storage and transport duration as well as other parameters. On these grounds, the individual requirements for a particular use case can only be determined in cooperation with an expert for container dehumidification.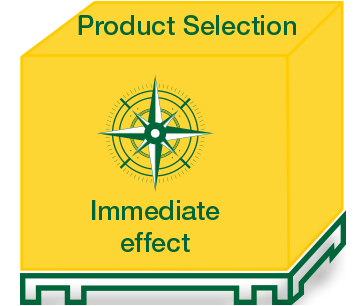 Step 2: Product selection
Avoid container condensation by using desiccants
We offer desiccants produced exclusively in our own production facilities in Germany against condensation in containers. We set great store in this regard on observing the highest standards in terms of product quality and working conditions. The spatial characteristics of the loaded container have to be taken into account for optimal effectiveness of the means used for container dehumidification. As a result, we train the employees of our customers to enable them to select and optimally place the desiccants for each use case.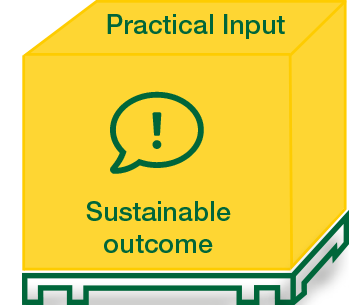 Step 3: Practical input
Effectively combating condensation in containers
The deployment of the right quantity of suitable desiccants is not the only requirement to prevent the formation of condensation in containers effectively and securely. We also offer our customers a genuine all-round service for container dehumidification: individual needs analysis, expert advice, targeted product selection and intensive training. If required, we carry out test series, examine the complete logistics process and provide practical assistance for optimisation. The goal is always that all measures are 100% effective.
Made in Germany: Certified quality from the Duchy of Lauenburg (near Hamburg)
ThoMar OHG has more than 20 years of experience in producing and trading desiccants. We produce our shipping container desiccant exclusively at our German location in the Duchy of Lauenburg at the gates of Hamburg. We take care to observe the highest standards with regard to the contents and sheathing materials, product quality and protection of our employees. We supply industry and the wholesale trade directly ex works. ThoMar OHG has been ISO 9001-certified since 2012 for the development, manufacture and distribution of desiccant bags and air dehumidifiers. Smaller quantities of desiccants can also be ordered in our B2B online shop.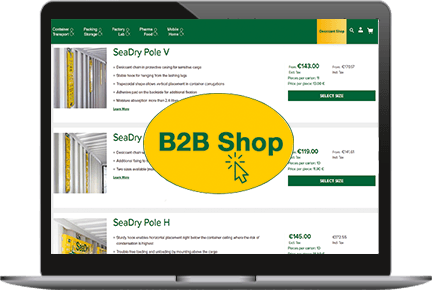 Selection of our satisfied customers: