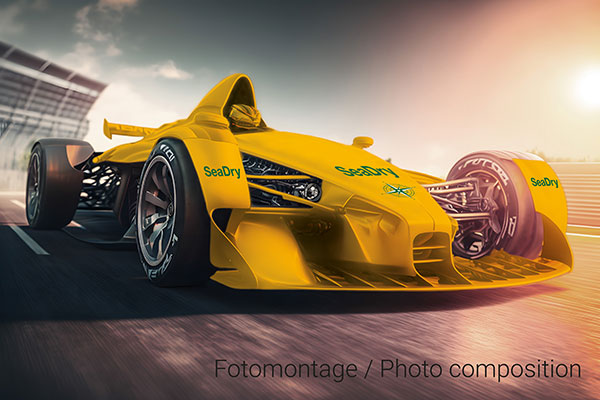 Motorsport: Protect race car transports in containers against moisture
The temperature fluctuations between day and night can already be enough for the humidity in enclosed spaces to repeatedly exceed a critical level. Thus, condensation in the form of container rain or cargo sweat also regularly occurs during the transport and storage of sensitive racing cars in containers. This can lead to rust and damage to electronic components of the vehicles, for example.
To prevent such moisture damage to your valuable cargo over the entire transfer period, our specially developed and self-produced high-performance SeaDry desiccant for use in containers offers a solution that is as simple as it is safe. Various motorsport teams are already successfully using SeaDry container desiccants in their logistics projects.
Various shapes, sizes and fastening options are available - see shop category. With our wide range of desiccants, we can also cover other areas and process steps for your needs.
If you have specific questions about your individual application now or later, our sales team will be happy to advise you. Get in touch and benefit from the many years of consulting expertise of our desiccant specialists. Together we will keep your cargo dry!