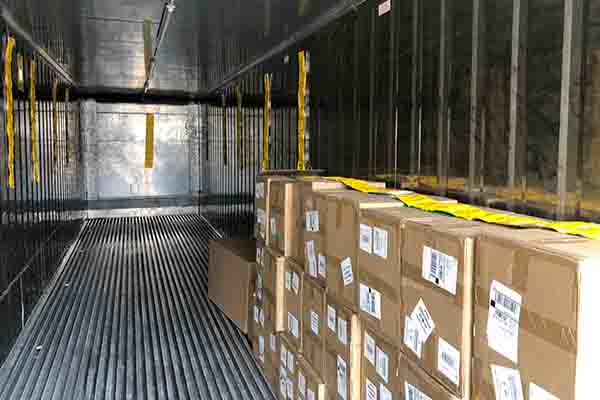 53 percent of all online orders are placed with Amazon (own-account and marketplaces)*. A total of one in six parcels in Germany is sent back to the respective e-commerce retailer**. A large business segment. Especially for Marketplace retailers who lack the necessary capacities for their own returns management, it is a common model to hand over the returns to resellers. Before they can sell the goods themselves, they have to be stored temporarily - e.g. in a freight container. To protect the goods from damage due to high humidity, a ThoMar customer uses SeaDry container desiccants. The success of this measure is confirmed by a data logger that continuously records the climate in the container. If the desiccants are replaced in good time after saturation, the humidity remains within a non-critical range.
Do you also use containers for storage, temporarily or permanently? Get in touch with us. Our advisors will recommend the right SeaDry variant for you and have further advice for optimally securing your goods.
*Online Monitor 2021, HDE Handelsverband Deutschland
**Forschungsgruppe Retourenmanagement / Universität Bamberg, 29.12.2020
News section: Solutions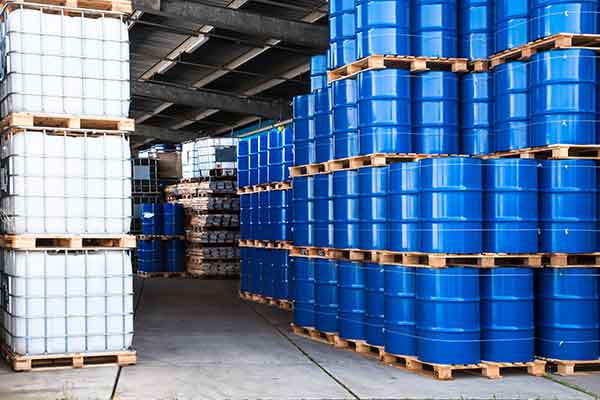 In order to protect hygroscopic substances from too much harmful humidity during storage in or removal from IBCs (Intermediate Bulk Containers), drums or tanks, special desiccant filters are attached to the vent nozzle of the container. Loose silica gel is contained in the filters. Due to its ability to adsorb excess moisture from the ambient air, on the one hand the inner air column above the stored substance is dehumidified. On the other hand, the silica gel dries the outside air that flows in when the container is emptied.
For this and other purposes, ThoMar OHG supplies you with silica gel in bulk, also as silica gel orange (with saturation indicator). In addition to our standard range, various grain sizes are available upon request.
News section: Solutions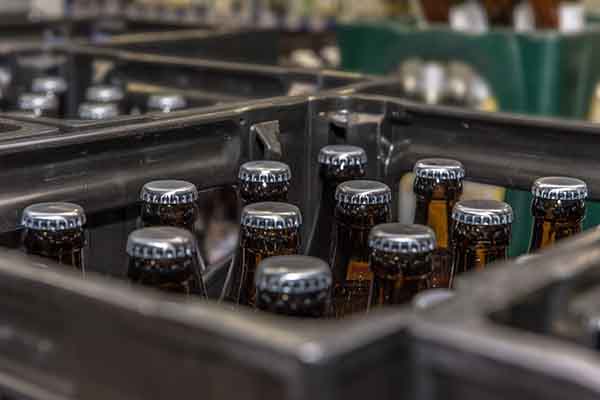 News section: Solutions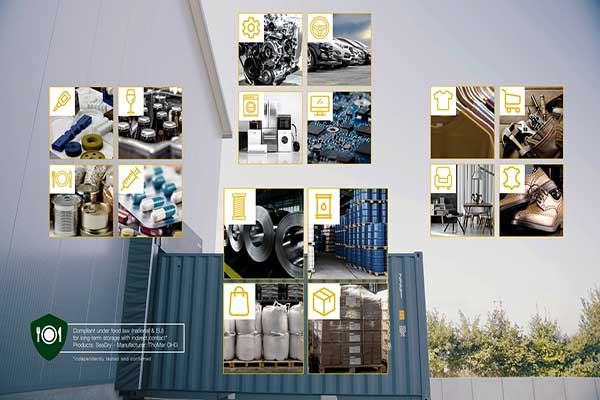 Mould, rust, detached labels or changes in the smell and taste of your goods after opening the container? You don't have to put up with that. In the following video we show you a solution to this problem - guaranteed "Made in Germany", in controlled quality and available at short notice.
News section: Solutions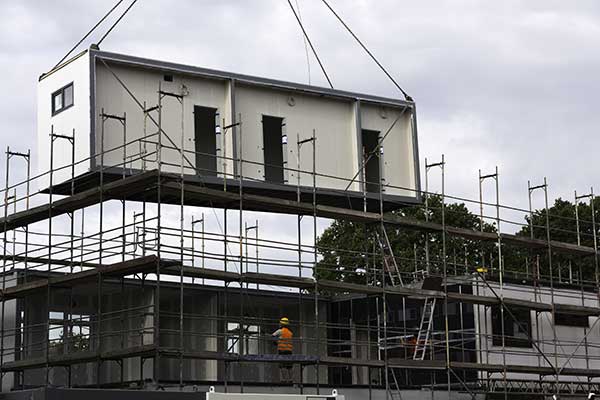 The demand for modular construction solutions as an alternative to conventional fixed construction has increased strongly in recent years. However, this construction method, which is considered cheaper, faster and more flexible, also presents manufacturers with challenges in their quality assurance.
News section: Solutions
Consulting / Contact
© 2022 | All rights reserved | ThoMar OHG, Basedower Weg 10, D-21483 Lütau, +49(0)4153 55900-0, info@thomar.de