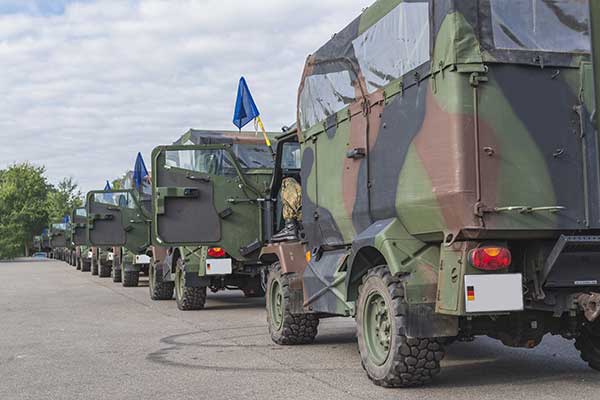 In the course of a call for tenders by the Federal Office of Bundeswehr Equipment, Information Technology and In-Service Support (Bundesamt für Ausrüstung, Informationstechnik und Nutzung der Bundeswehr / BAAINBw), ThoMar OHG has concluded a framework contract with the Central Procurement Office for the supply of dehumidifiers for vehicles and containers.
News section: Company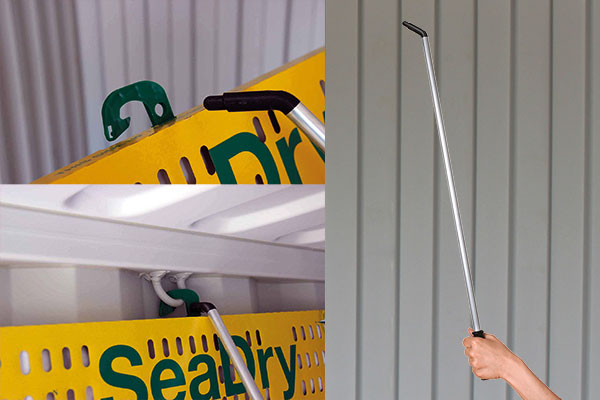 Our SeaDry Pole H 1200 g is the gold standard when it comes to effective moisture protection in highly stowed containers. Today, we are pleased to introduce a further improved version that will allow you to secure your logistics projects against moisture in an even more user-friendly way.
News section: Company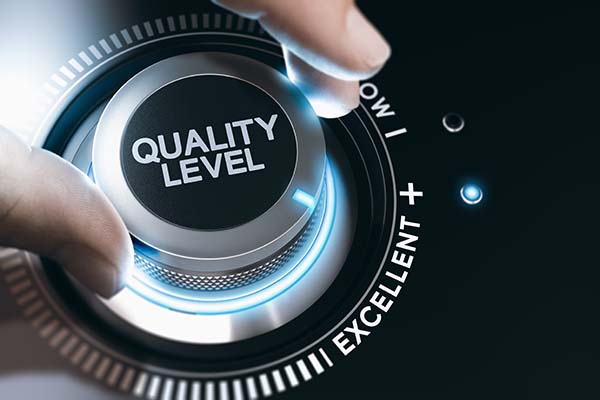 The satisfaction of our customers is the central quality benchmark and the basis for the long-term stability and growth of our company. Customer satisfaction is our highest priority, whether this relates to high product quality or good service. As part of the annual monitoring audit required for ISO 9001 certification, the implementation and documentation of our customer satisfaction survey was recently reviewed and positively assessed. The level of customer satisfaction has been high for years and the complaint rate is low. Thus, ThoMar OHG is able to convince both large and small customers time and again, and maintains long-term partnerships with numerous companies from a wide range of industries. For which request can we convince you of our efficiency?
News section: Company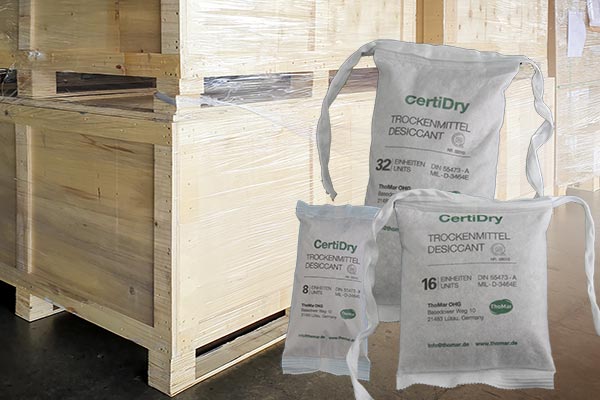 When you use our CertiDry product to protect your goods from moisture inside packaging, you can be sure that the desiccant bags always comply exactly with the specifications of DIN 55473. The certification of the desiccant was recently checked and confirmed again by an official body, as regularly prescribed. Among other things, the properties regarding adsorption capacity, volume and mass, dust permeability, strength of the bag as well as labelling met all requirements and the certificate is maintained.
News section: Company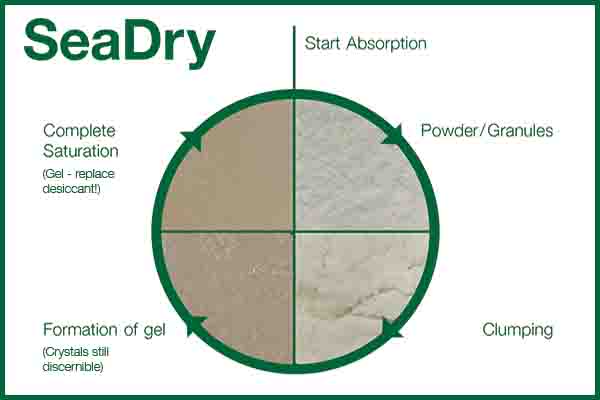 SeaDry offers effective long-term protection against moisture, whether for container transports by ship, goods train and truck or also when using containers as (temporary) storage. To ensure the high absorption capacity and reliable moisture absorption of all SeaDry variants, we use optimally coordinated ingredients. In particular, the salt (calcium chloride) must be of high quality and is used in the form of powder whose grain size corresponds to that of the starch also used. This allows the two substances to mix evenly in the desiccant bags. The salt then attracts the moisture from the air in the container, which is safely bound into gel by the starch and is not liquid at any time. SeaDry is thus superior to other container desiccants, which contain cheaper salt in the form of significantly coarser prills (instead of powder).
News section: Company
Consulting / Contact
© 2022 | All rights reserved | ThoMar OHG, Basedower Weg 10, D-21483 Lütau, +49(0)4153 55900-0, info@thomar.de