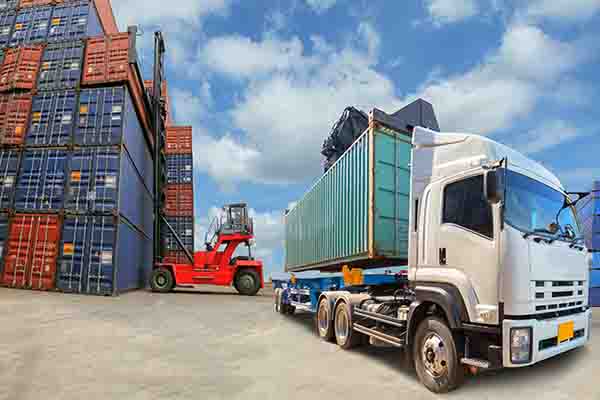 SeaDry container desiccants can, when used correctly, protect your valuable goods from moisture damage during transport and storage. For an optimal result, various influencing factors must be taken into account. The following article provides an overview of the factors that affect the selection of the appropriate product variant and the calculation of the required desiccant quantity.
News section: Knowledge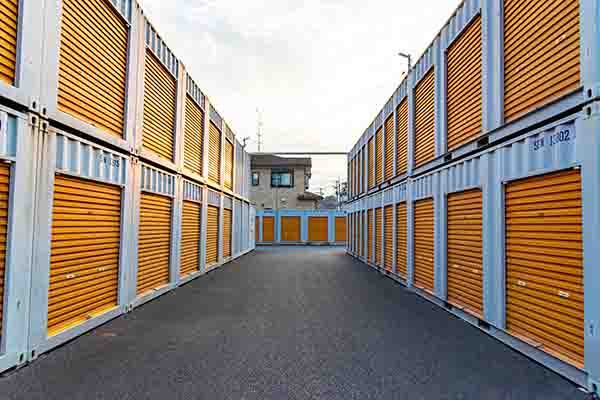 Three typical types of moisture damage during container transport: clumping and moulding of bagged goods, especially in the food sector, corrosion of metal parts and moisture penetration of cardboard boxes. These lead to the destruction of entire container loads. But what about the storage of goods in containers? Particularly at this time of year, when temperatures are scraping the 20-degree mark during the day but barely make it above freezing point at night, there is a threat of similar damage even in our temperate latitudes. What is the reason for this?
News section: Knowledge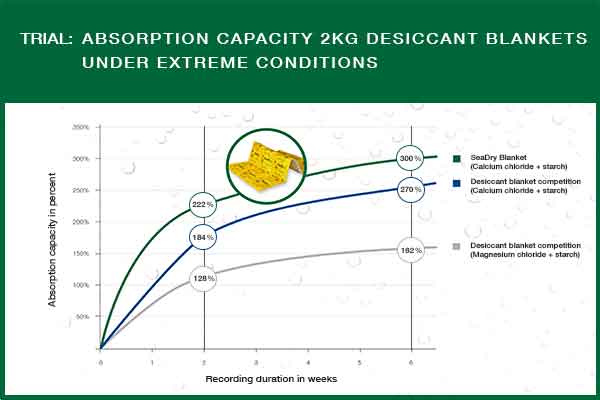 SeaDry from ThoMar is one of the most efficient container desiccants currently available on the market. This is confirmed not only by feedback from users who often transport or store goods worth tens of thousands of euros in a single container - reliably protected from moisture by our products. To ensure that our customers can always rely on the high-performance effect of SeaDry, the product variants are regularly put through their paces. Click on "Read more" and find out how our SeaDry Blanket performed in comparison with two other desiccant blankets.
News section: Knowledge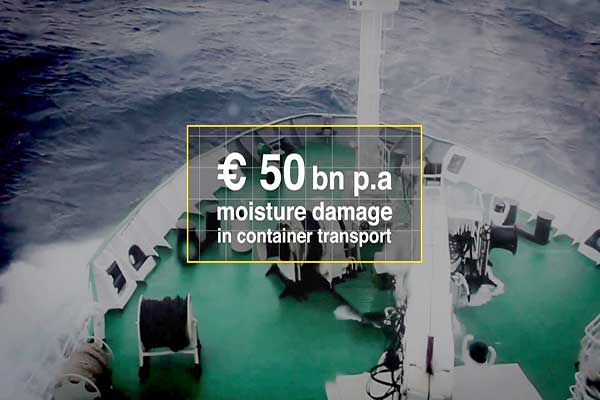 And how can you protect your cargo from it?
Condensation, cargo sweat and container sweat can cause moisture damage. It doesn't matter whether the container is transported by sea or rail, or whether it is used for temporary storage, for example. Learn in our video why moisture forms in the container and what you can do about it.
News section: Knowledge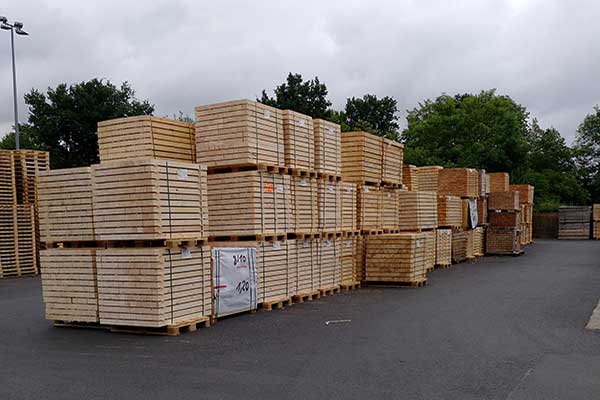 Cardboard boxes, textile pads or dunnage are regularly used for the transport of various types of goods. In addition to the ambient air inside the barrier layer and the goods themselves, the moisture contained in the packaging materials used must also be included in the desiccant calculation. Take a look at our latest video. If you have any questions about your individual application, please do not hesitate to contact us.
News section: Knowledge
© 2022 | All rights reserved | ThoMar OHG, Basedower Weg 10, D-21483 Lütau, +49(0)4153 55900-0